The Division of Agriculture, Forestry, and Veterinary Medicine Organizational Chart and Administrative Directory
This PDF requires Adobe Reader to view.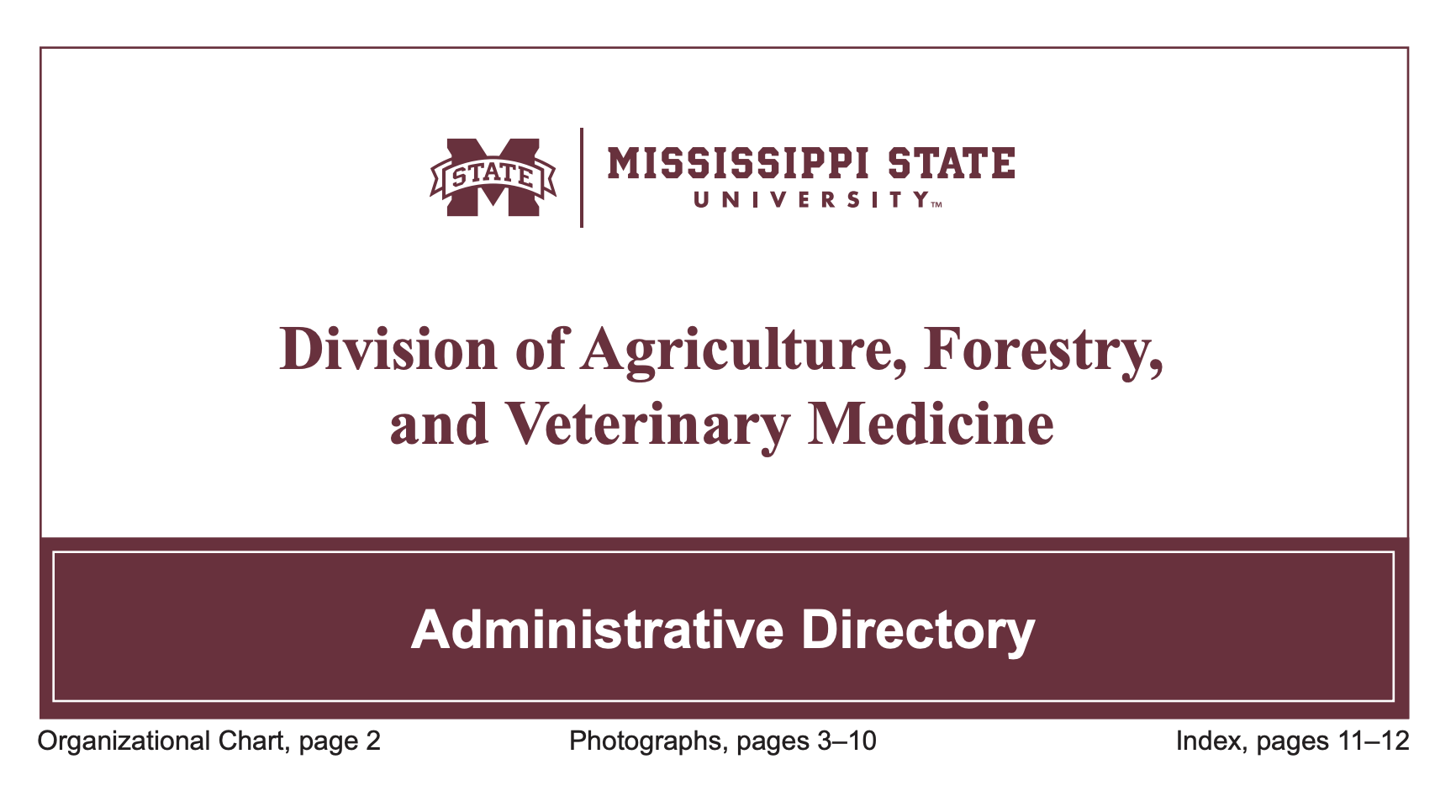 Please note these files are presented for reference and may not meet current standards for web accessibility.
DAFVM is working to ensure all web content is accessible to all users.
If you need assistance accessing any of our content, please email DAFVM.
Warning---Each PDF file is between 2.5 and 3 MB.