Thursday, March 18, 2021
10:00 a.m. to 2:00 pm (CT)
FACTS Conference White Paper.pdf
Agenda
10 – 10:10 a.m.: Introductory Remarks, Dr. Kalyn T. Coatney
10:10 – 10:55 a.m.: Dr. Ashley Peterson
Food Supply Chain Disruptions during the COVID-19 Pandemic: A Focus on Chicken - Presentation video 
Representing the meat industry is Dr. Ashley Peterson, senior vice president of Scientific and Regulatory Affairs, National Chicken Council, Washington D.C. 
Dr. Ashely Peterson Presentation.pdf

10:55 – 11:40 a.m.: Phil Plourd


After the Storm - Presentation video
Representing the dairy industry is Phil Plourd, president of Bliming and Associates, Madison, Wisconsin. 
Mr. Phil Plourd Presentation.pdf
11:40 a.m. – 12: 25 p.m.: Sammy Duda
COVID-19 and Produce:  How the Pandemic Reshaped Production, Distribution, and Consumer Demand - Presentation video
Representing the produce industry is Sammy Duda, president of Duda Farm Fresh Foods Inc., and a corporate senior vice president of A. Duda & Sons Inc., Salinas, California.
Mr. Sammy Duda Presentation.pdf
12:25 – 1:10 p.m.: Tom Madrecki
Lessons from and for the "New Normal" - Presentation video
Representing the food retail industry is Tom Madrecki, vice president of supply chain and logistics for the Consumer Brands Association, Arlington, Virginia.
Mr. Tom Madrecki Presentation.pdf
1:10 – 1:55 p.m.: (USDA, AFRI) Dr. Robbin Shoemaker
NIFA Response to COVID-19 - Presentation video
Representing the U.S. Department of Agriculture is Dr. Robbin Shoemaker, national program leader for economics in the Institute of Food Production and Sustainability at National Institute of Food and Agriculture, Washington, D.C.
Dr. Robbin Shoemaker Presentation.pdf

1:55 – 2 p.m.: Concluding Remarks, Dr. Thu Dinh
Speaker Biographies
We are delighted to have five distinguished leading experts from industry and government discussing the impacts and future implications of COVID-19 on multiple food supply chains, as well as identifying plausible research and funding opportunities for the future.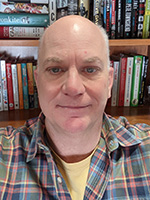 Phil Plourd has been involved in dairy market analysis, research, forecasting, consulting, and risk management activities for more than 20 years. He draws on that experience to lead an expert team of professionals helping clients find better ways to do business across the supply chain and around the world. Plourd is a popular speaker who engages audiences on a variety of topics. A resident of Cottage Grove, Wisconsin, he also serves on the board of directors of the Madison Public Library Foundation.
---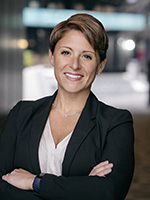 Dr. Ashley Peterson is responsible for providing scientific and technical expertise on a variety of topics, including food safety, poultry inspection, and broiler health and welfare. She oversees regulatory policy development and scientific initiatives within the regulatory agencies in Washington, D.C., and represents industry views on policies impacting the broiler industry. Before joining the council, Peterson served both as the director of legislative affairs and director of regulatory affairs at the American Meat Institute, where her responsibilities included environmental and sustainability issues, animal welfare, and lobbying Congress. A native of Kentucky, Peterson came to Washington, D.C., as a Congressional Science Fellow in the U.S. House of Representatives, working on agriculture and environmental issues. She earned her PhD in animal science from the University of Maryland, her Master of Science in animal science from Michigan State University, and her Bachelor of Science from the University of Kentucky.
---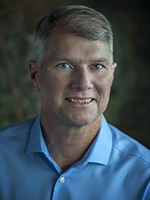 A fourth-generation member of the Duda family, Sammy Duda began his career with Duda after graduating in 1985 from Mississippi State, where he earned a Bachelor of Science degree in agricultural economics. Duda is responsible for all aspects of Duda's fresh vegetable and citrus business, which has growing locations in California, Florida, Georgia, and Michigan. He is also responsible for the company's fresh-cut facility in Oxnard, California, as well as managing a variety of licensing programs in the U.K., Spain, and Australia. Duda currently serves on the board of directors of Western Growers Association, where he was chairman of the board in 2017. He is a board member of the California Iceberg Lettuce Coop and has served on the boards of the Grower-Shipper Association of Central California and California Leafy Greens Research Advisory Board. Duda is a member of the DUDA board of directors.
---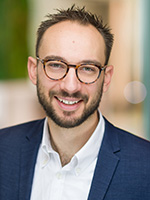 Tom Madrecki represents the collective transportation, technology, sourcing, and sustainability priorities of America's consumer packaged goods industry. Before joining the Consumer Brands Association, he served as the director of urban innovation and mobility at United Parcel Service, where he led partnerships between the delivery company and city leaders to reduce congestion, increase quality of life, and shape policy. An avid cyclist, freight transportation wonk, and graduate of the University of Virginia, Madrecki lives in Arlington with his wife, Priya. The entire family, including a little boy on the way and their Siberian husky, Ava, is believed to single-handedly sustain America's cheese and ice cream industry.
---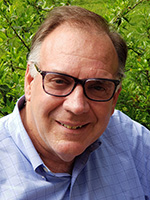 Dr. Robbin Shoemaker manages the Rural Economic Development, Environmental and Natural Resource Economics, and Economics, Markets, and Trade programs within the Agriculture and Food Research Initiative competitive grants program. Previous positions include the division chief for Agricultural Economics and Rural Communities in the Research, Education, and Extension Office for the Chief Scientist and Undersecretary for Research, Education, and Economics, USDA, and associate director of the Resource and Rural Economics Division at the Economic Research Service. In that position, Shoemaker was responsible for planning, staffing, and coordinating a diverse set of programs, including the economics of public and private agricultural R&D and science policy, measurement of agricultural productivity, natural resource and environmental policies, farm structure and structural change, farm finances and risk management, and the performance of the farm sector. Shoemaker's research interests include the economics of science and technology policy, with an emphasis on evaluating science using scientometric techniques for managing and accessing research activities. Shoemaker received a PhD in economics from the George Washington University, an M.S. in agricultural economics from the University of Maryland, and a B.A. in economics from Temple University.
---
Introductory Remarks
Conference Introduction: Dr. Kalyn Coatney, Department of Agricultural Economics at Mississippi State and a FACTS member.
We have a great audience here today consisting of over 300 registrants from 36 US states and 8 countries from around the world representing industry, academia, and government.
The FACTS mission is to foster and leverage multi-disciplinary partnerships to tackle the most pressing food, forestry, and ag-based production and distribution challenges we face today and into the future. The goals of FACTS are to i) develop academic collaborations across disciplines and universities, ii) share knowledge, skills, and tools with stakeholders, iii) develop the formulation, adoption, and implementation of effective public policy, and iv) facilitate new entrepreneur learning and outreach efforts
The architect of FACTS is Dr. Keith Coble, Vice President of Mississippi State University's Division of Agriculture, Forestry, and Veterinary Medicine. Without his leadership, the formation of the FACTS team and today's event would not have occurred.
We would especially like to thank Oak Ridge Associated Universities for funding the conference. ORAU is an organization dedicated to advancing national priorities and serving the public interest by integrating academic, government and scientific resources for over 70 years. And I would also like to thank my project co-investigators and FACTS members Dr. Mohammed Marufuzzaman from the Department of Industrial Engineering, Dr. Thu Dinh from the Department of Animal and Dairy Sciences, as well Dr. Keith Coble.
Putting on today's conference is a team effort, and we are thankful to Dr. Teresa Gammill, Lynn Taylor and Stephanie Hyche of the Office of Research and Economic Development for their valuable guidance from start to finish and for the WebEx management today. We'd also like to thank Art Shirley and Stephanie Lau for the FACTS web page design and Dr. Alba Collart for consultation. Several others need mentioning, Drs. Wes Schilling, Elizabeth Canales, Keith Coble, Bill Herndon, and Thu Dinh for finding such a knowledgeable and experienced set of speakers.  Finally, we'd like to thank Cathy Fore of ORAU, as well as Dr. James Barnes, Ellen Graves and Karen Brasher for helping with the promotion of today's event.
The shear scope of the social and economic impacts of the Covid-19 pandemic are nearly unfathomable in its entirety. I am confident that impact estimates will be a topic of research for some time to come. We would be hard pressed to find an industry supply chain that was not impacted to some degree as the disease knew no boundaries.
All of us here today have a COVID-19 experience to share, some personal and some professional. From these experiences, we search for explanations and seek effective measures to meet an uncertain future. We all hope this is a 'one-and-done', but time will tell.
Over the course of the last year, a plethora of industry specific meetings, webinars, and conferences have been held with a primary focus on identifying what is happening today and feasible responses. Our focus here today is somewhat broader and longer ranged, where we are touching on disruptions in multiple food supply chains, including experiences from farm to fork.
It is our hope that we identify some major challenges to the industries represented here today. But it is also our hope that by looking across multiple food supply chains we may shed some light on more universal challenges. In either case, providing feasible solutions requires a collection of cooperative, knowledgeable, and experienced investigators, as well as industry/academic partnerships and funding for those endeavors.
---
Mississippi State University is an equal opportunity institution. For disability accommodation, please contact Dr. Kalyn T. Coatney at 662-325-7983 or k.coatney@msstate.edu.

This meeting is funded by Oak Ridge Associated Universities.