Meet some of our recent graduates who share how MSU prepared them for success, some of their favorite memories as a student, and where they're headed next!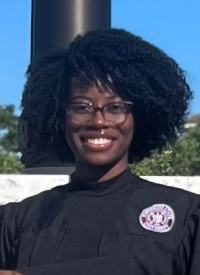 Marimba Williams
Major: Biochemistry
How has your time at MSU helped prepare you for success?  
MSU gave me a very hands-on and immersive education that has better equipped me for my future. The biochemistry curriculum was full of labs and undergraduate research programs that allowed me to learn to operate lab equipment and perform various lab assays/techniques. The curriculum also helped me develop excellent written, communication, time-management, critical thinking, and problem-solving skills. This university has truly been a second home to me, and I could never repay everyone for the part they played in my life. 
Favorite memory?
It's difficult to narrow it down to a single moment, but some of my favorite memories are the times with my friends and classmates. I am going to miss the unspoken comradery between every student at football games and attending painting classes or various events at the Sanderson. Oddly enough, I am also going to miss being in lectures and labs with my classmates as we shared confused or humored glances at one another as we all worked through the task at hand. My time at state was filled with kindness, friendship, and community and every memory that captures these feelings are my favorite memories. 
What's next?
I plan to attend medical school for the upcoming cycle and hopefully have the opportunity to travel abroad and continue participating in research.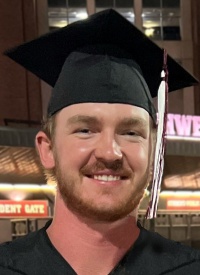 Dexter Blissard
Major: Agricultural Engineering Technology and Business
How has your time at MSU helped prepare you for success?
My time at MSU helped prepare me for new technology coming into the agricultural industry and how to effectively utilize it in the real world. MSU taught me that even though there might be times when you don't think you can make it, you persevere through those times and come out proud that you stuck with it. Lastly, MSU prepared me for adult life because of the responsibilities that come with classes.
Favorite memory?
My favorite memory at MSU was working on campus in the Department of Agricultural & Biological Engineering and meeting lifelong friends there.
What's next?
I have an internship with Bayer Ag  and plan to pursue a full-time position after the internship ends.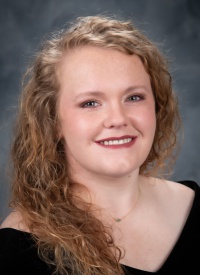 Katlyn Henning, David Waide Scholar
Doctor of Veterinary Medicine
How has your time at MSU helped prepare you for success?
I've been to Montana, Nebraska, Missouri, New York, and Canada for my externships, and in every location, they've all complimented my clinical skills and said they are unmatched by other veterinarian students they've had. I feel like that's a big nod to Mississippi State and how well they've prepared us to be practice ready. 
Favorite memory?
I've made friendships that I will cherish for a lifetime! 
What's next?
I grew up in Lake, MS, on a small beef cattle farm, and I plan to return home to live and will work in Pelahatchie at Crooked Creek Animal Hospital as a mixed animal associate. There's such a need for mixed animal veterinarians in Mississippi, and I'm hoping to help fill that gap.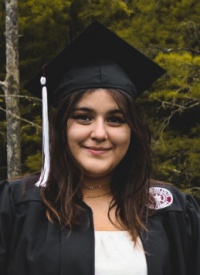 Catherine Paul
Major: Wildlife, Fisheries, & Aquaculture
How has your time at MSU helped prepare you for success?
The professors challenge us to think critically and navigate through real-life problems. Many of my courses like Admin & Communication, Ornithology, and Wildlife Techniques have helped me when working in the field.  These courses have taught me more than just the science and math necessary; skills like working with people from different perspectives, learning about the many hats biologists wear and truly curating a passion for research. Having professors that truly care and go the extra mile in the department pushed me to grow so much these past few years. 
Favorite memory?
Through my involvement with the Wildlife Society Club here at MSU, I volunteered with the Sam D. Hamilton Noxubee Wildlife Refuge. When I was a sophomore, I participate in an outreach event called Wildlife Jamboree. I spoke with kids and adults about different skulls of native mammals in MS and pushed kids to interact with our pelts. I remember smiling so much my cheeks hurt on the ride back. It taught me the huge value in education outreach, and the experience was so fun!
What's next?
I am starting work at St. Jude Children's Research Hospital in the Animal Resources Center assisting in data collection for ongoing research.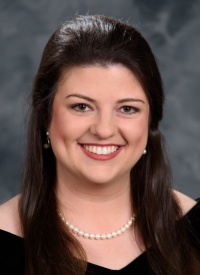 Emily Vowell, David Waide Scholar
Doctor of Veterinary Medicine
How has your time at MSU helped prepare you for success?
The family atmosphere and the two-and-two program [two years of lectures and labs and two years of clinical rotations] really tie together to prepare us. We are able to do more surgeries with the spay and neuter clinic. I've probably done over 100 here at the college, and that's not including externship surgeries that we were able to do because of the extra externship time that we're given in fourth year.
Favorite memory?
The faculty and staff don't treat us like a number. They get to know us, and I think that they truly want to see us succeed, not just do their job and get us through school.
What's next?
I am going back to my hometown in Taylorsville, MS, where I will do a mixed animal practice.  There are a lot of producers around the Smith County area that don't have access to a veterinarian close by, so I thought I could go back to the community and give back.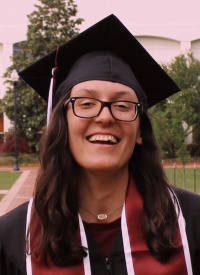 Maya Harlow
Major: Animal and Dairy Science with a concentration in Pre-Vet/Science and a certificate in Companion Animal Management
How has your time at MSU helped prepare you for success?
My undergraduate education at MSU allowed me to gain hands-on experience in my field and practice my problem-solving skills in real-world scenarios throughout my coursework. But what stood out above all else was my peers and the faculty/staff at MSU who have made me feel supported as an individual throughout my education.
Favorite memory?
The club I had the opportunity to found, Puppies with a Purpose, won the 2023 Registered Student Organization of the Year!
What's next?
Continuing my education by attending veterinary school at Mississippi State University College of Veterinary Medicine!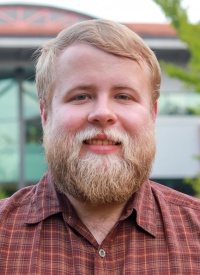 Thomas Rovery, J. Kennedy Waterfowl/Wetland scholar
Major: Wildlife, Fisheries, and Aquaculture Science
How has your time at MSU helped prepare you for success?
MSU helped me learn how to balance a busy schedule. College, jobs, research, and internships can all be stressful, but I learned how to manage my time more effectively; allowing me to put my best foot forward in every task while also having fun along the way. In the future, I know that no matter how overwhelmed, worried, or busy I am there is a way to balance my time to complete my tasks to the best of my ability. I greatly appreciate all the support and guidance that was shown to me during my time here. I do not think that my time would have been nearly as successful if it were not for my professors, advisors, and peers that helped me and worked with me to find the best possible path.
Favorite memory?
I will never forget my first home football game. Nothing could have prepared me for how loud and energetic the crowd was or how much fun I would have for the rest of my college career. I enjoyed our labs at Noxubee National Wildlife Refuge, the South Farm Aquaculture Facility, and many other places, but it is very hard to beat the fun I had at every home game.
What's next?
I am attending the University of Tennessee at Knoxville for a master's program studying prescribed fire.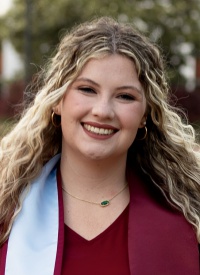 Rachel Hill
Major: Double major in Agronomy with a concentration in Integrated Crop Management and Biochemistry with a concentration in Plant Pathology
How has your time at MSU helped prepare you for success?
MSU has offered many wonderful opportunities that have helped prepare me for the future! One of the opportunities that I am most appreciative of is undergraduate research. I was able to learn so much from the experience and my research mentors over the past four years. My research experience cumulated into an undergraduate thesis that I defended at the end of April, and it was a great experience that prepared me for graduate school!
Favorite memory?
My favorite MSU memory is attending the Egg Bowl in 2019. The atmosphere was electric, and I can still remember how the student section erupted when Ole Miss missed the game-winning field goal. It was such a fun game and I made lots of memories with my friends in Davis Wade.
What's next?
I have been offered a Doctoral Fellowship at the University of Georgia where I will begin the straight-to Ph.D. program in Plant Breeding, Genetics, and Genomics in the fall. I will be working with disease resistance in cotton, which I hope to continue with in my future career.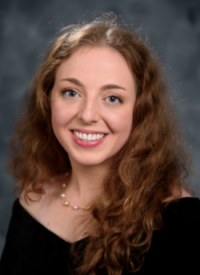 Lauren Zell
Doctor of Veterinary Medicine
How has your time at MSU helped prepare you for success?
My time at MSU has made me break out of my comfort zone daily, along with challenging myself in high-paced, intense situations. 
Favorite memory?
Participating in the pilot program for the Enhanced Clinical Practicum (ECP) elective. I spent 4 weeks at a mixed animal clinic in Brookhaven, MS, where I was mentored by the doctors and their veterinary team. Every day presented new learning opportunities and allowed me to interact with the community of Brookhaven.
What's next?
I will be returning to Brookhaven to work with my ECP mentors at Animal Medical Center (AMC) as an associate veterinarian. I am very excited to begin my career at AMC!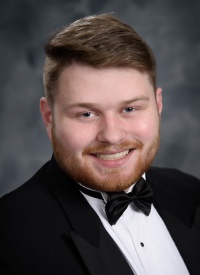 Logan Tucker, Addie Scholar
Doctor of Veterinary Medicine
How has your time at MSU helped prepare you for success?
The hands-on experience that we get here is absolutely amazing. The two and two program gives us two years in the classroom and two years in the clinic. I feel like I'm ready to hit the ground running. I'm really glad I chose Mississippi State.
Favorite memory?
My classmates that I think I'll be friends with for a lifetime. I've made lifelong friends here.
What's next?
This May, I start as an associate veterinarian at Precious Paws Animal Hospital in Southhaven, MS.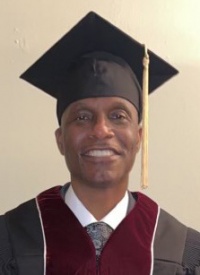 Franklin Quin, Jr.
Doctor of Philosophy in Forest Resources, Concentration in Sustainable Bioproducts
How has your time at MSU helped prepare you for success?
MSU provided an environment conducive to learning and enhancing my writing and critical thinking skills. I also was able to develop better interpersonal skills to work with other colleagues on various projects during my studies at MSU. All of these skills are beneficial in being successful in academia or industry. I enjoyed the challenge of returning to graduate school after working for almost 25 years as a research associate. I am thankful to everyone who helped me on this journey.
Favorite memory?
While going through a personal matter in my family, the faculty and staff in my department were very understanding and supportive.
What's next?
I plan to continue to work in academia in some capacity, and possibly pursue opportunities in the forest products industry.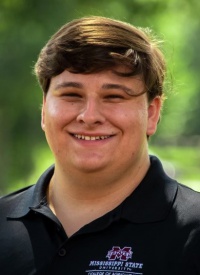 Joseph Chromiak
Major: Biochemistry
How has your time at MSU helped prepare you for success?
The biochemistry major at MSU can be quite tough, and there are classes within the major that require a lot from the students. Therefore, it is important to be responsible, go to class and study, think critically about the material, and work hard. Doing these things have helped me not only succeed as a student but also taught me valuable skills for life after college.
Favorite memory?
My favorite memory at MSU was living in the dorms during my freshman year because I was able to live with some of my best friends and meet new people. This helped me to make some lifelong friends.
What's next?
I will start veterinary school in June at the College of Veterinary Medicine at MSU. As a veterinarian, I would like to specialize in radiology, oncology, or anesthesiology.