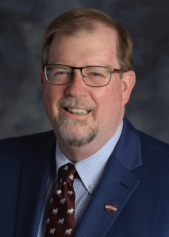 Keith Coble, professor and department head in Ag Economics, was recently selected to receive the Southern Agricultural Economics Association Lifetime Achievement Award!  The honor recognizes individuals who have made significant contributions to scholarship and public service in southern agricultural economics over the course of a career spanning 25 years or more!  Coble received the association's highest honor at its annual meeting in Louisville, Kentucky.
---
2019 Row Crops Short Course Success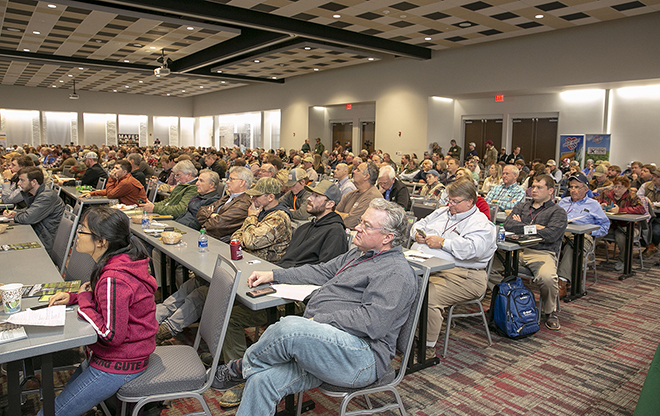 Photo by MSU Extension/Michaela Parker
The 2019 Row Crops Short Course was, again, one of our most successful and productive events of the year! With attendance at more than 750 from numerous states and a line-up of outstanding speakers, we congratulate those who helped plan and conduct the event! Special recognition goes to Drs. Darrin Dodds and Angus Catchot for another really outstanding outreach activity!
---
Ted and Janet Parker have been named Mississippi's Southeastern Farmer of the Year!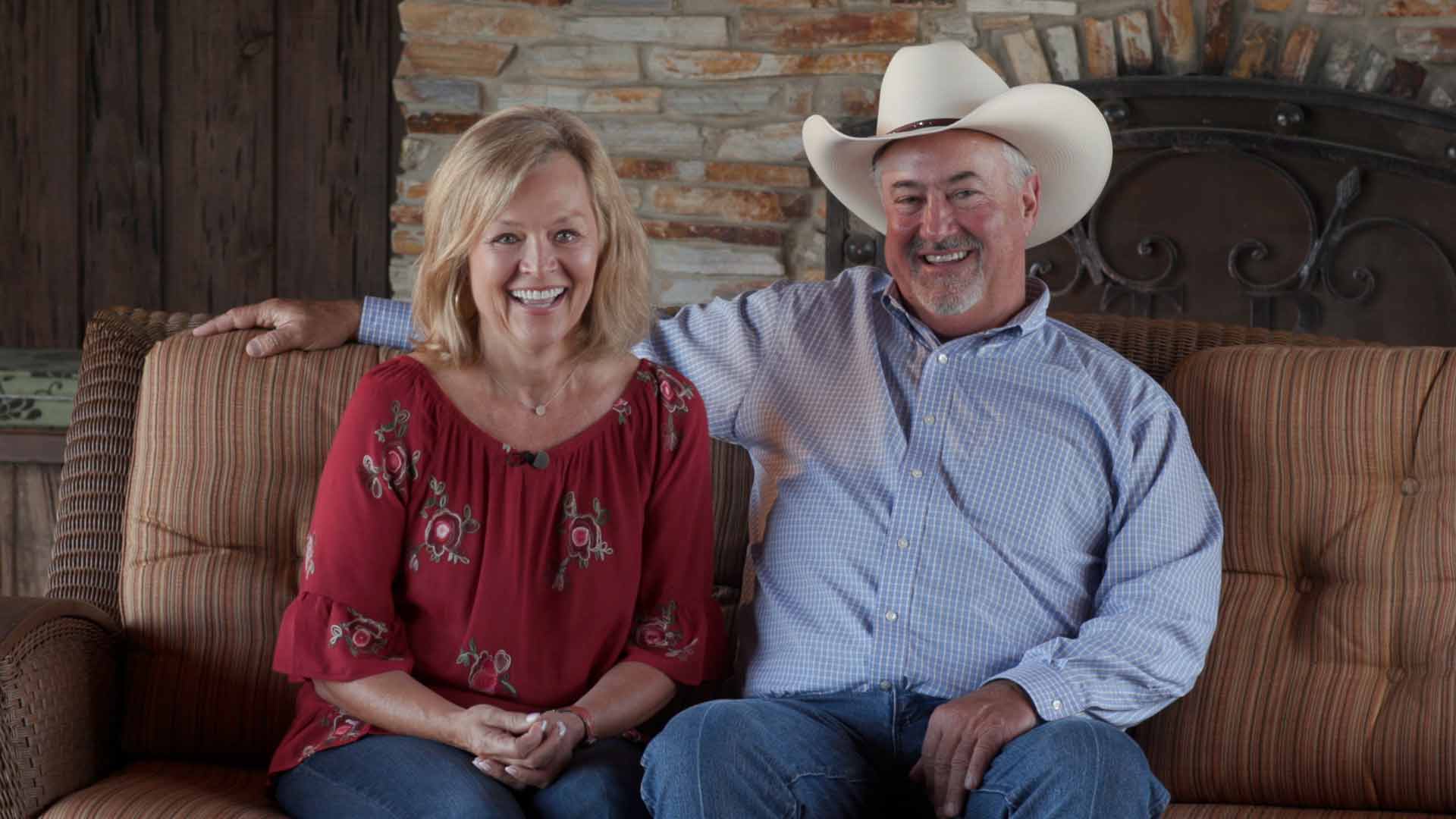 Photo by MSU Extension/Brian Utley
Their cattle operation consists of seven farms in six southeast Mississippi counties plus a buying station in Covington County and one in Pearl River County!  They are also active in the Mississippi Cattlemen's Association, the Mississippi Farm Bureau, the Mississippi Beef Council, and the National Cattlemen's Association.  Ellen Russell, Extension Agent in Covington County, nominated the Parker's for the award!  We salute Mississippi's Farmer of the Year, Ted and Janet Parker! 
---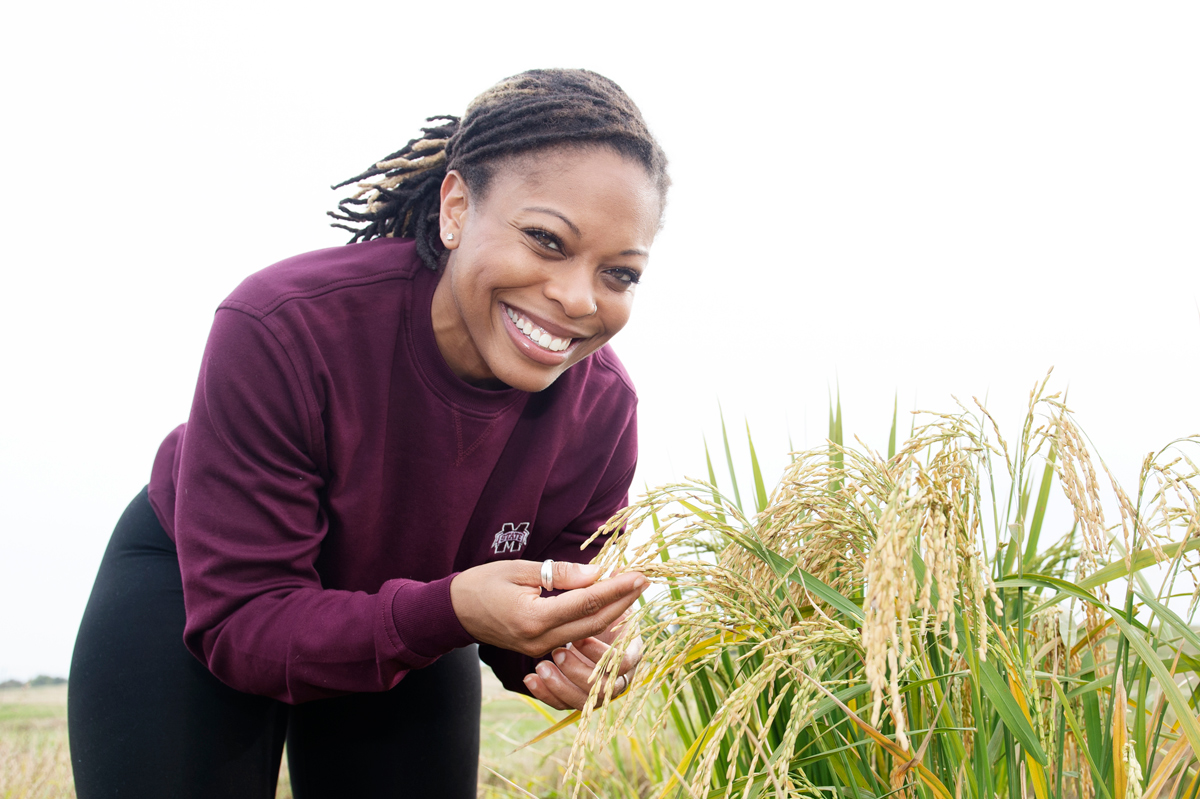 Photo by Megan Bean
Shandrea Stallworth, a doctoral student in weed science, has been elected national graduate student president of Minorities in Agriculture, Natural Resources and Related Sciences (MANRRS).  In her role with MANRRS, Stallworth serves as a liaison between regional graduate officers, professional officers and the national office.
---
The Mississippi Institutions of Higher Learning will release the official Fall 2019 enrollment numbers in early November.  As of early October, it appears that enrollment in all three colleges in the division will be higher and each should set new record highs.  It follows, then, that total division enrollment will be a new record, and that MSU's enrollment will set another record this fall!
---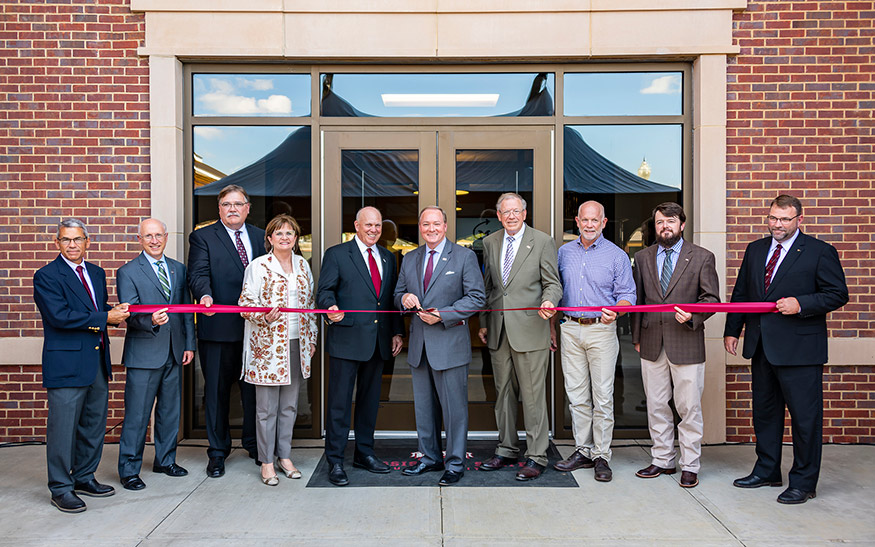 Photo by David Ammon
On Sept. 30, 2019, Dr. Mark Keenum and division administrators participated in a ribbon cutting ceremony at the new Animal and Dairy Sciences facility.  This 34,500 sq. ft., three-story facility cost about $14 million and is located near the Wise Center on the south side of campus.  The Mississippi Legislature provided bond funds to construct the facility. 
---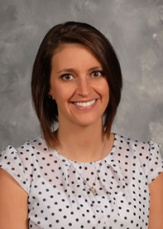 Jessica Wells, an Extension instructor in the Department of Poultry Science, recently received the 2019 Poultry Science Association recruitment award at the organization's national meeting. This honor is presented to an individual who significantly improves the recruiting program of a department, college or university through innovative means.  Wells has greatly enhanced departmental recruitment and retention efforts since she joined the faculty 10 years ago.
---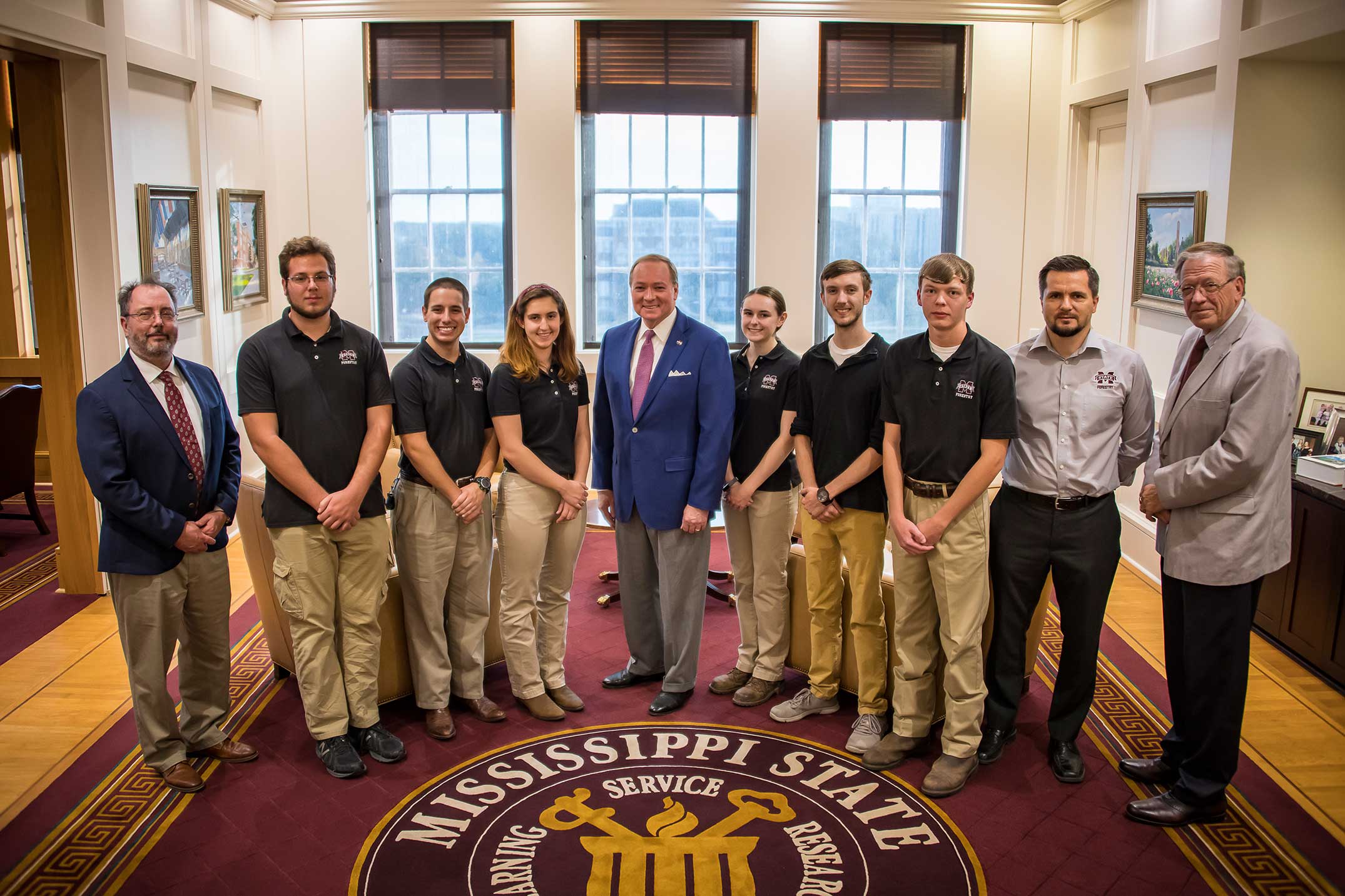 Photo by David Ammon
George Hopper, Dean of the College of Forest Resources, recently announced that the MSU student chapter of the Society of American Foresters was recognized as the best student chapter in the nation.  This is the second consecutive year for the MSU chapter to be recognized as National Champions. Robert Grala, professor in the Forestry Department, serves as advisor to this student group.
---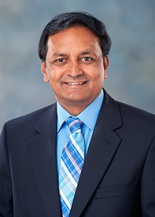 K. Raja Reddy, a research professor in the Department of Plant and Soil Sciences, was recognized as MSU's winner of the 2019 SEC Faculty Achievement Award.  This prestigious award annually honors faculty from each of the 14 SEC universities. 
---
Faculty and staff in the Division once again did an outstanding job in the grants and contracts area.  In fiscal year 2019, awards received totaled $87.4 million!  That's $2.5 million more than was received in FY2018.  Awards received in fiscal year 2019 was the second highest ever and represented 42% of the MSU total.
---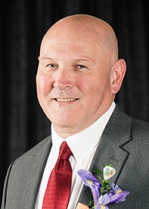 At the September 2019 NACAA annual meeting in Fort Wayne, Indiana, Bill Burdine, regional Extension specialist in the northeast region, was elected vice president of the national association.  Burdine previously served as the Southern Regional Director for the organization.  He becomes the first Extension employee to serve as an NACAA officer since Bobby Sims, Lauderdale County Extension agent, served as national secretary in 1980-1981.
---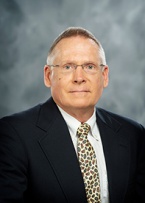 In recent months, David Peebles, professor in the Department of Poultry Science, was named a fellow in the Poultry Science Association. The elected honor is reserved for individuals who have achieved professional distinction and made significant contributions to the field.  The honor is the culmination of almost 45 years of education and employment in his chosen field of study.
---
Private contributions to Division units remained solid in fiscal year 2019. Contributions of almost $27 million were below the record setting numbers of FY18, but they were essentially tied for No. 2 on the top 10 list.  MAFES contributions of almost $5.2 million were an all-time high for the unit, and CALS, at almost $8.7 million, was the second highest ever.
---
In May 2019, CVM had 91 DVM graduates. They also reported that 99% passed the National Board Exams with an average score of 534. The national average was 503. Congratulations to them on a job well done!
---
In September 2019, Derrell Doss made a significant contribution through the MSU Foundation to establish the Roy and Helen Doss Extension Scholarship in memory of his parents. Both parents worked for Extension in Mississippi, and this is truly a wonderful way to honor them. Mr. Doss retired in 1989 as the Extension agent in Monroe County after a distinguished career of service in the northeast region of the state.  
---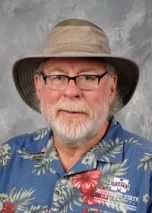 Southern Gardening host and MSU Extension Service horticulturist Gary Bachman has been elected a fellow of the American Society of Horticultural Science.  Bachman, who also works with the Mississippi Agricultural and Forestry Experiment Station, was recognized for his outstanding contributions to the science, profession or industry of horticulture. 
---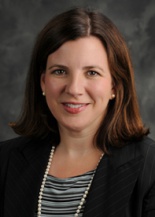 Mary Love Tagert, an assistant Extension professor in Department of Agricultural and Biological Engineering, is one of four individuals selected nationally as a fellow in the Sustainable Agriculture Research and Education Program.  Delivered through the NACAA, the program provides hands-on training to help Extension agents and other ag professionals become leaders in promoting the adoption of sustainable and alternative farming practices.
---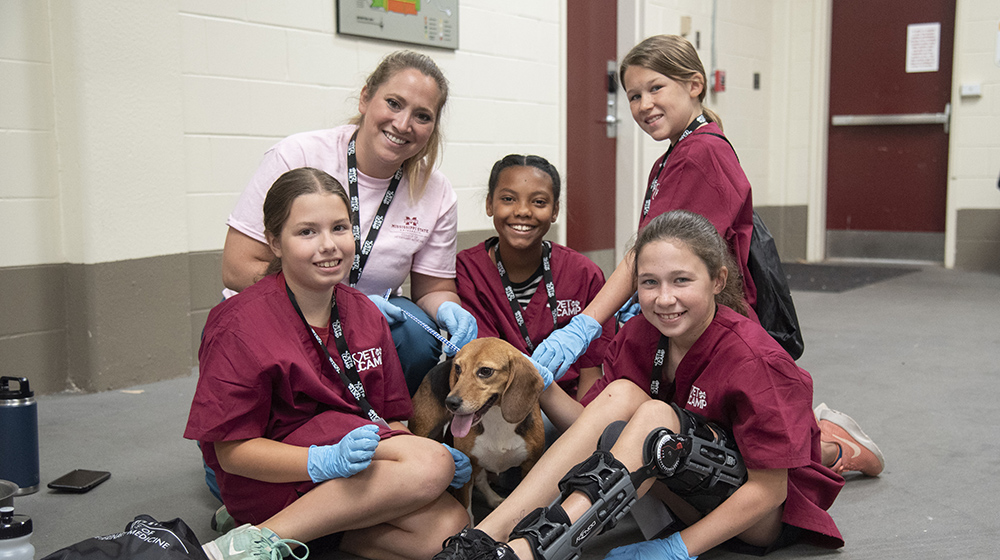 Photo by CVM/Tom Thompson
In 2019, the Vet Camps hosted by MSU's College of Veterinary Medicine experienced record attendance.  While always popular and well attended, the camps were expanded to add sessions and include more ages. Campers came from as far away as the West Coast and represented 13 states.